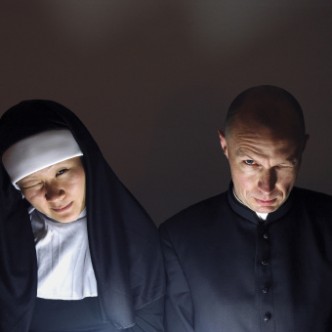 Program
Johann Sebastian Bach
Trauer Ode BWV 198


Magnificat BWV 243
The Magnificat, published in 1811, is undoubtedly Bach's most popular work.
The work is unsupported by any kind of dramaturgy, but the composer diversifies the musical language in each of the 12 verses. Solo, duo, trio, choir, traversos, oboe solo, orchestra tutti, continually reinvent the theme. From the most intimate lullaby to the severest counterpoint, Bach impresses his listeners while adapting the Italian style to the Lutheran tradition.
The first part of the concert is an invitation to celebrate a princess' commitment to her Lutheran faith. Christiane Eberhardine was a very popular personality in Leipzig; she passed away on September 6, 1727. A commemoration was held on the 17 October, and for this, Bach composed a cantanta based on Gottsched's poetic text.
In sharp contrast to the Magnificat's glorious D major, the tone of the B minor that opens the score, expresses the compassion and sorrow that grip the town. The distinctive instrumentation of the Ode, particularly the use of 2 lutes and 2 viola da gambas, gives the work a noble, yet intimate character. It evokes the Ars Moriendi, the art of dying well, that Bossuet also exalts in his funerary orations.
Akadêmia :
Eugénie Warlier, Dagmar Saskova, sopranos
Paulin Bündgen, counter-tenor
Dávid Szigetvári, tenor
Benoît Arnould, bass
choir (28 singers)
orchestra (28 instrumentalists)
Françoise Lasserre, conductor